Purebred Limousin and Angus Beef Cattle
Bred for Performance and Function for Generations
All Tested, All Guaranteed
All with Feed Efficiency, EPD & Pedigree Data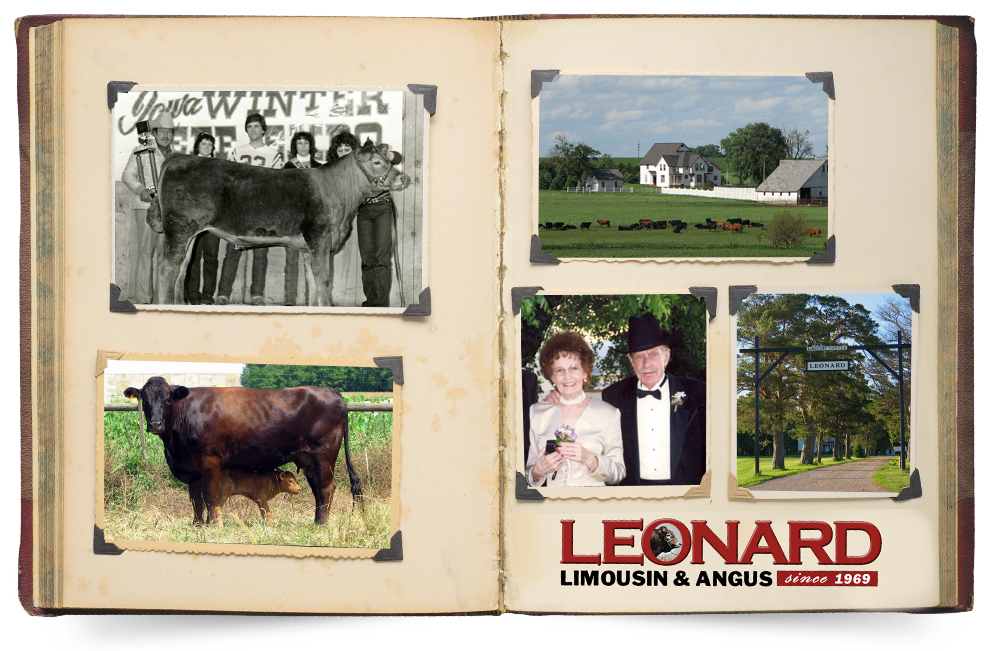 Performance is our trademark since 1969!
The Leonard family has been in the Limousin business in the U.S. since there's been a Limousin business in the U.S., breeding Limousin since 1969, and Angus since the 1880s. Visit us at the farm near Holstein, Iowa, where the gateway always welcomes you. See first-hand the results of a carefully designed breeding program dedicated to performance and function for four generations.
We have been buying our bulls from Mark Leonard for 20 years. We are feeding cattle as good, or better, than any around and the prices we get prove it. Leonard Limousin bulls are efficient, perform well and their temperament is outstanding. We will definitely continue getting our bulls from Mark.