Leonard Limousin is the oldest active Limousin operation in the state of Iowa. In 1969, William Leonard and son Mark purchased the first units of Limousin semen used at leonard Limousin, putting the family on a course of adventure that continues today. The first Limousin calves out of Registered Angus, Hereford and Charolais cross cows hit the ground at the Leonard farm to quite a bit of fanfare and awe. The entire family including Bill's grand children and great grand children have grown up learning about and working with Limousin cattle.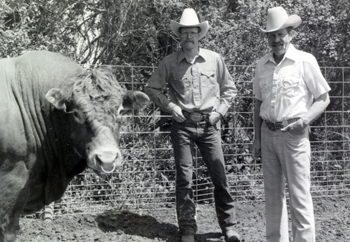 Our Beliefs
A cow has to calve by herself, first time, every time.
A cow has to get pregnant every year.
A cow has to raise a calf good enough to sell as breeding stock every time.
A cow has to be quiet enough so you don't worry about the kids getting hurt.
A great carcass without high performance is not much good.
High performance without a great carcass is not much good.
A big, dead calf won't pay any bills (except for the rendering outfit).
If a cow can't walk, her calves won't, either. Just get rid of her.
A cow should work harder for you than you do for her.
Treat your customers like your best friend — because they are.
During the ensuing decades, 10 basic beliefs about rearing beef cattle have prevailed. It's been the philosophy here since the beginning and is evident in the breeding decisions that have been made every year since 1969. The beliefs are not fancy or loaded with hyperbole, but they make sense for long term success in the beef industry – just like the cattle raised here.
The Leonard family has been in the purebred business since Mark's great grandfather brought the first registered Angus cattle to Northwest Iowa about 1900. When you stop by the operation, you will be stunned by what long-time commitments to function and performance can achieve. Fullblood Limousin are a golden red, and they are a beautiful site out on the green pastures, but a lot of bull customers are seeking black haired cattle, so we raise both here.
Frankly, the color is not a high priority for us, but we do wish to meet the needs of customers and so provide Purebred red and black Limousin bulls, red and black Lim-Flex bulls and black Angus bulls for our customer base. In all cases, you will find the highest growth genetics possible in breeding stock offered by Leonards.
One of the truly great bulls of Limousin breed history is Sooner Jr. He set and still holds the record as the highest selling bull of the breed at $150,000. Whether red or black, his progeny are identifiable by their appearance. When you see a golden red cow with "tan pants," she will most surely be a descendant of Sooner Jr.
In fact, over 90% of our cow herd today can trace ancestry to Sooner Jr. That's good, because his daughters are the most dependable cows to be found. They never have a calving problem, always breed back, keep near perfect udders and foot structure with beautiful disposition and high end performance. He was born in 1976 and has been gone for many years. We can only wish there had been more bulls like him in the early years of breed development.
We prefer selling 2-year-old bulls simply because there is less that can go wrong for a customer, but we will sell some yearlings to other seedstock producers and top-end commercial men who we know will take care of yearlings. But at pretty much all times you can stop by the place and view Limousin, Lim-Flex and Angus bulls for sale. Some were selected specifically for calving ease, some for combination of calving and performance and others for all the growth and carcass value to be found.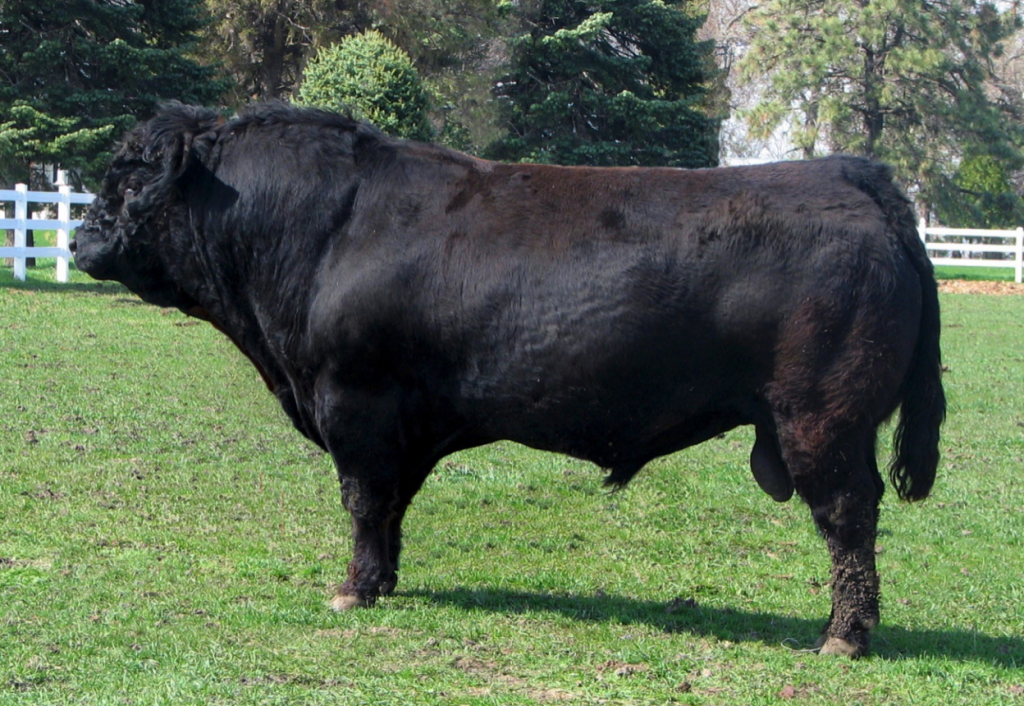 Regardless of your specific needs, you will find bulls to fit the bill when you come visit. We sell a lot of bulls and can offer large groups of ½ brothers for commercial operations, but always we sell private treaty, so you will have time to discuss with us your specific needs, and let us help you pick the bulls to meet those needs.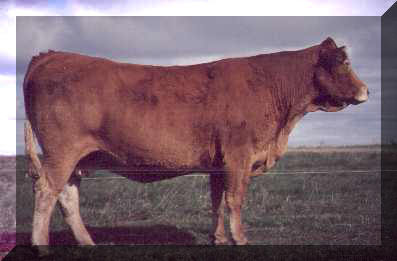 The fact is when Mark's kids were young, a lot of heifers got shown and were very successful. Females like LLR Jr. Miss, who won nine Grand Championships in 1980, or LLR Perfection with 11 grands or reserves and a Division win in Denver in 1983. That was a long time ago and styles have changed, but Leonards have kept the basics in the cattle of soundness, muscle, and disposition to be able to provide very successful heifers for Jr. members in today's world also. 
We showed extensively for 25 years and won at least division level in nearly every show from Denver to Louisville during those years.
The Angus herd has been with us forever, but Sheryl brought some really high-end genetics with her when she joined the family. Today, the Angus cows at Leonards all descend from those three cows Sheryl brought. The selection criterial has been the same as on the Limousin herd – make the cow do what a cow is supposed to do, and then maximize growth rate. We've succeeded in that realm with really sound, quiet, fertile Angus cows that produce calves with explosive growth and beef values.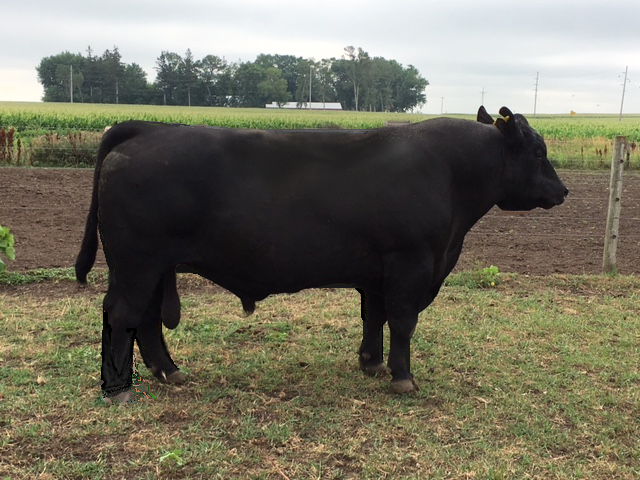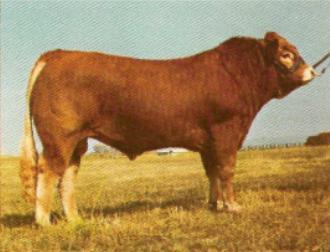 Sooner Jr. and by extension his daughter LLR Jr. Miss truly laid the foundation for Leonard Limousin to become a nationally recognized factor in the Limousin business. These cattle were the performance, carcass, and functional cattle the breed needed in the early years. With beautiful disposition, great milk production and udder quality and breed leading growth rates, a truly exceptional foundation was laid for the herd.